MyCity.lk was established in December 2009 with the goal of elevating businesses through digital means and creating passive cashflow for both ventures and community assisting the transition to the new economy and  a decentralized city infrastructure
Our journey began in 2007, fueled by a passion for creating a forward-thinking atmosphere akin to the innovative spirit of Dubai, UAE. With a background in Web Hosting Chat Support and Junior Forex Trading, my vision was to extend this dynamic environment around the world, alongside friends and family.

MyCity was officially registered in December 2009 under the business name EMC Business, which stands for E-Money Concept. The core mission behind this venture was to pioneer a concept that could shift the economy from a centralized model to a decentralized one.
However, at the time, conveying this ambitious vision proved challenging. MyCity was primarily known as an online directory, and explaining the broader concept was difficult for those who couldn't grasp the idea. To make it more accessible to a wider audience, I had to simplify our approach. This was necessary because the idea of creating an online directory was already met with skepticism, especially among many peers who didn't have their own personal computers or smartphones at the time.
Over the last decade, we have dedicated ourselves in building a roadmap for a decentralized infrastructure, driving our vision into reality, and tirelessly working toward our goal. As we stride forward, we firmly believe that the power of decentralization will reshape economies, empower communities, and unlock new possibilities for a collaborative brighter future for humanity.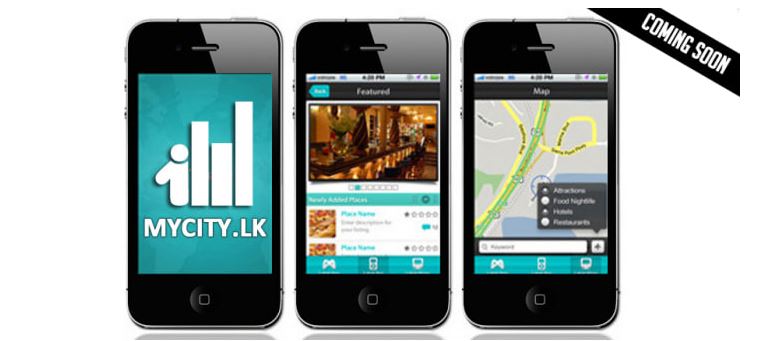 It was very evident that the IT and Creative industries in Sri Lanka lacked the necessary experience, education, and resources to fully embrace our vision, the knowledge gap made it difficult to visualize the full potential of our dream.
The real challenge was not the unavailability of capital; it was figuring out how to assemble a team capable of receiving these funds divide evenly among our peers.
We had to find and choose the right partners who believed in our vision. Additionally, we had to teach our peers to collaborate even when they harbored competitive desires, engaged in gatekeeping, fought amongst themselves, or engaged in self-sabotage acts while trying to build MyCity's vision!
What we had to face in last decade
Since the establishment of the MyCity concept in 2007 and the launch of the domain in 2009, we have faced numerous obstacles in trying to bring it to life in a developing country such as Sri Lanka, including limited infrastructure, limited access to technology, political instability, and lack of investment, limited understanding of a Decentralized Organization. faced issues with transferring capital in and out of the country, had no reliable payment gateway (especially after PayPal got suspended in 2007) to make revenue online, and lack visionaries but those were no excuses not to start.
This is where we were in need of something that would allow us to support each other outside the conventional financial system. We needed something untraceable, non-fungible, yet capable of growing in value – something that centralized authorities couldn't control. Something that could be globally available for everyone!
Amidst the search for the right direction, a serendipitous encounter with Bitcoin, devised by Satoshi Nakamoto, provided a moment of revelation. As Bitcoin aimed to decentralize the financial infrastructure, we saw a parallel vision for MyCity – a quest to transform a city's infrastructure from centralized control to a decentralized infrastructure, cities owned and operated collectively by its peers. Hence the name "MyCity"