MyCity.lk was established in December 2009 with the goal of elevating businesses through digital means and creating passive cashflow for both ventures and community assisting the transition to the new economy
Our unwavering vision has always been to create a revolutionary shift towards a crypto-based economy, akin to the one conceptualized by the ingenious Satoshi Nakamoto. As a testament to our steadfast commitment, we registered our domain under the category of Economy, with the aim of building a robust city infrastructure capable of supporting widespread adoption of the Bitcoin economy and its versatile utility.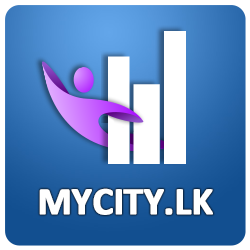 Over the past few years, we have been working diligently and quietly behind the scenes, tirelessly striving towards our mission of educating and introducing our decentralized community to the multitude of benefits this new economy holds. We have made it our priority to promote the use of cryptocurrency in everyday transactions, in order to increase its widespread use and acceptance among the masses.
Our conviction in the potential of crypto-based transactions and the positive impact it can have on the financial landscape has never wavered. Despite operating in the shadow, our tireless efforts have not gone unnoticed, and we have played an instrumental role in shaping the future of commerce and financial transactions.
Our unwavering focus remains on promoting the use and acceptance of the Bitcoin economy and its myriad of utilities, as we continue to work towards a more secure, sustainable and equitable financial future. We strongly believe that the time has come for widespread adoption of crypto-based transactions, and we remain resolute in our dedication to driving this change.
MyCity was built upon the foundation of a groundbreaking and visionary atmosphere, one that was prevalent at Dubai Internet City during the year 2007. The innovative spirit of Dubai Internet City, established in 1999 as a nucleus for technology and progress, provided a fertile ground for startups and tech companies to thrive. At that time, Dubai Internet City was at the forefront of the tech industry in the Middle East, attracting an ever-growing number of businesses and entrepreneurs eager to capitalize on the cutting-edge resources available.
It was the fusion of this entrepreneurial spirit and the forward-thinking, decentralized economic model proposed by Satoshi Nakamoto that gave birth to MyCity.lk, with the ultimate goal of driving innovation and pushing towards a decentralized future. Taking inspiration from Nakamoto's revolutionary vision for a decentralized economy, established in 2009 through the creation of Bitcoin, MyCity was designed to be a hub for technology and progress, harnessing the power of the blockchain and other emerging technologies to shape a brighter future for all.
The MyCity domain was officially registered in 2009, but the project was put on hold until 2011, when it was finally revived and set in motion. Since then, the site has been live for almost 13 years, showcasing the power and potential of a new, decentralized future.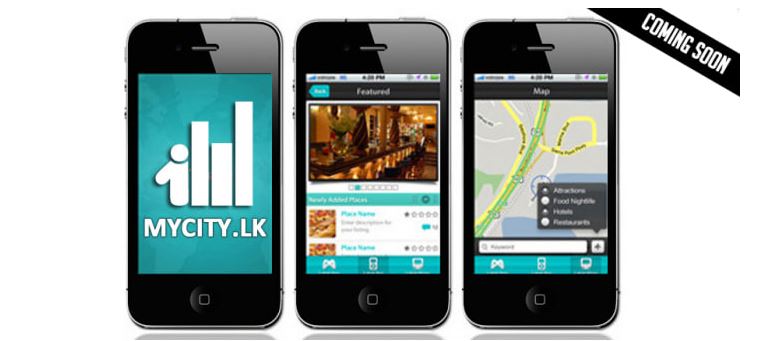 The concept of MyCity faced a multitude of challenges in its early days. One significant obstacle was the newness of the crypto economy, which was not yet fully comprehended. Consequently, articulating the complete vision of MyCity was a challenging task, and many people were doubtful of the decentralized economy's potential. Additionally, the technology and infrastructure required to support such an ambitious project were still in their early stages of development, adding further complexity to the already daunting task.
Despite these hurdles, our commitment to realizing the MyCity vision remained steadfast. Our goal was to create an innovation hub that would drive progress and development in a third-world country. We recognized the immense potential of a mature crypto economy and were determined to harness it to benefit the community.
Today, with the passage of time and technological advancements, the vision of MyCity is within reach. We are confident that we can bring it to life and establish a blueprint for other developing countries to follow. By overcoming the challenges we faced and continuing to push forward, we can help to catalyze economic growth and development in these communities.
What we had to face in last decade
Since the establishment of the MyCity concept in 2007 and the launch of the domain in 2009, we have faced numerous obstacles in trying to bring it to life in a developing country such as Sri Lanka, including limited infrastructure, limited access to technology, political instability, and lack of investment, limited understanding of a Decentralized Organization.
Lack of infrastructure: Developing countries often have limited infrastructure, making it difficult to establish a thriving technology hub like MyCity.
Limited access to technology: Our access to technology is limited, making it challenging to attract and retain top talent in the tech industry.
Political instability: Political instability was another factor leading to a challenging and unpredictable business environment, making it difficult for companies and startups to establish and grow.
Lack of investment: Developing countries often struggle to attract investment and funding, making it challenging to establish the resources needed to bring the MyCity concept to life.