#nowwatchus #humancollaboration #beyondyourimagination
MyCity XYZ - Innovating the cities of tomorrow
"Logic will get you from A to B. Imagination will take you everywhere." – Albert Einstein
Join us as we reveal our true mission for MyCity, learn about how we're bringing together global businesses, startups, and entrepreneurs from all industries to create a hub for innovation and progress to create a better world.
Who We Are:
We are a team of passionate entrepreneurs and innovators inspired by the vision of Satoshi Nakamoto and the forward-thinking atmosphere of Dubai Internet City in 2007. We believe in the power of decentralization and aim to create a hub for innovation that brings together businesses, startups, and entrepreneurs from all industries.
Our Vision:
Our vision is to create a global economy that is owned and controlled by the people. We believe that the future of business lies in decentralization, transparency, and trust. To achieve this vision, we are leveraging the power of blockchain technology and NFTs to create a new way of doing business.
Our Goal:
Our goal is to create an company that is owned by 8 billion people. By using NFT technology, we are creating a new form of ownership that allows everyone to participate in the development of the company. This will help us to create a truly decentralized economy that is controlled by the people, not just a few wealthy elites.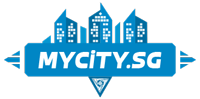 We believe that this is the future of business, and we are excited to be at the forefront of this movement. We are to educate the next generation about the benefits of decentralized economy and crypto utility services. By doing so, we aim to transform the existing financial system and create new infrastructure that can serve as a blueprint for modern cities worldwide.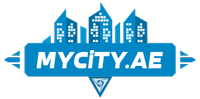 Let us
BuildMO
CareMO
CreateMO
FlyMO
GrowMO
GiveMO
InsureMO
InvestMO
LearnMO
ShopMO
StayMO
TasteMO
TravelMO
Whether you're a global business looking to expand your operations, a startup looking for funding and support, or an entrepreneur looking for new opportunities. Our community is made up of like-minded individuals who are passionate about creating a decentralized economy that is transparent, fair, and accessible to everyone. We're creating a decentralized hub for innovation.
Frequently Asked Questions
As most of us know Satoshi Nakamoto and team started writing the code for Bitcoin in 2007, with the intention of creating a purely peer-to-peer version of electronic cash, allowing online payments to be sent directly from one party to another without going through a financial institution. We believe the last phase of their true vision is to invite peers around the globe to collaborate and bring utility to the entire cryptocurrency space.
MyCity.xyz prioritize in creating a balance to keep the world healthy for human life that is currently living and yet to be born. The air we breath, the water we drink, the food we eat are poisoned. 
Concept
Building decentralized municipal infrastructure is key to the development of a neo-futurist city infrastructure. Decentralized infrastructure empowers cities to manage their resources in a transparent, efficient,
Concept
Cities around the world are constantly facing challenges when it comes to financing their infrastructure projects. Infrastructure projects in cities across the world have long been
Concept
MyCity.lk was established in December 2009 with the goal of elevating businesses through digital means and creating passive cashflow for both ventures and community assisting the