#nowwatchus #humancollaboration #beyondyourimagination
Uniting Farmers in a Global Decentralized Agriculture Community
Welcome to GrowMO, a vibrant and inclusive community dedicated to transforming the agricultural industry through knowledge sharing, technological advancements, and the transition to a decentralized economy. We bring together experienced farmers, aspiring agripreneurs, researchers, content creators, and individuals with a passion for sustainable food production.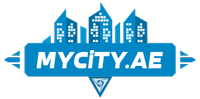 We believe that collaboration is the key to success. Our community members understand the value of helping one another grow, not just in terms of crops and yields but also in knowledge, technology, and overall industry expertise. By uniting farmers, agripreneurs, researchers, and enthusiasts from around the world, we create an environment where ideas are exchanged, innovations are nurtured, and relationships are formed.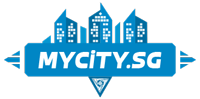 Let us
BuildMO
CareMO
GrowMO
GiveMO
InsureMO
InvestMO
LearnMO
ShopMO
StayMO
TasteMO
TradeMO
TravelMO
If you're passionate about agriculture, sustainability, and the potential of a decentralized economy, GrowMO is the community for you. By joining GrowMO, you'll gain access to a vibrant network of like-minded individuals, valuable knowledge resources, and innovative technologies that can drive your agricultural pursuits to new heights.
Our roadmap outlines the strategic journey of GrowMO, guiding us as we build a global decentralized agriculture community. From establishing strong networks and fostering knowledge exchange to embracing cutting-edge technology and advocating for a decentralized economy, our roadmap paves the way for a sustainable and equitable future.