#nowwatchus #humancollaboration #beyondyourimagination
A Decentralized Group of Music Influencers
TuneMO is an innovative decentralized community designed to connect music influencers, including artists, composers, DJs, music producers, sound engineers, and many others.
Genre-based Collaboration:
TuneMO provides a platform for members to connect and collaborate with peers who share the same musical genre. Whether you're an artist, composer, DJ producer, or sound engineer, you can join the community and work together to create exceptional music.
Connect & Sharing:
Members can submit their music tracks to be uploaded on YouTube. Each community member will dedicate time to watch, like, and share these videos with their peers. This collaborative effort will help increase exposure, reach wider audiences, and support fellow members' music careers.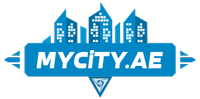 Our goal is to foster collaboration, support, and inspiration within specific genres, allowing community members to create long-lasting connections and advance their music careers, free from centralized ownership. With a focus on decentralization and collaborate with other platforms, TuneMO aims to empower individuals globally, while also contributing to the development of community facilities and the TuneMO web 3.0 platform.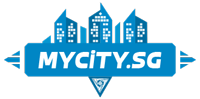 Let us
CreateMO
TuneMO
VlogMO
TuneMO
Objective: To attract music influencers from various genres and invite them to join the TuneMO community telegram group through a decentralized task system. Members can choose
Read More »
2023 - Q3

Phase 1: Community Establishment

Gather Initial Members (Month 1 -2):

Launch a promotional campaign to attract music influencers from various genres.

Spread awareness through social media platforms, online forums, and music-related communities.

Invite interested individuals to join the TuneMO community platform.

Onboarding and Profile Setup (Month 2-3):

Assist new members in creating profiles on the TuneMO web 3.0 platform.

Provide guidelines on profile optimization and showcasing their musical talents.

Help members connect with others in their genre and foster collaborations.

2023 - Q4

Phase 2: Music Video Sharing and Revenue Generation

Music Video Submission and Sharing (Month 4-6):

Enable the submission of music videos by community members.

Develop an efficient system to upload and share these videos on YouTube.

Encourage community members to watch, like, and share each other's videos.


Revenue Trading and Management (Month 7-9):

Establish the TradeMO community to handle revenue management.

Implement transparent mechanisms for revenue tracking and distribution.

Trade revenue generated from music videos to back the community initiatives.

2024 Q1

Phase 4: Revenue Distribution and Sustainability

NFT Implementation (Month 19-20):

Integrate Non-Fungible Tokens (NFTs) into the revenue distribution system.

Create unique NFTs representing shares of revenue for community members.

Enable trading and holding of NFTs within the TuneMO ecosystem.

Bitcoin Ordinals Integration (Month 21-24):

Implement Bitcoin Ordinals to secure revenue distribution during Pi Cycles.

Ensure stability and value preservation of revenue through Bitcoin Ordinals.

Educate and assist community members in understanding and utilizing Bitcoin Ordinals.

2024 Q2

Phase 5: Growth and Expansion

Community Expansion (Ongoing):

Continuously attract new music influencers to join the TuneMO community.

Foster a supportive and inspiring environment for members to thrive.

Encourage cross-genre collaborations and broaden the community's reach.

Platform Enhancement (Ongoing):

Gather feedback from community members and incorporate improvements into the TuneMO web 3.0 platform.

Introduce new features and tools to enhance collaboration and networking.

Stay updated with emerging technologies and trends in the music industry for platform evolution.